Pride Go-Go Scooters: Why You Can't Go Wrong With a Go-Go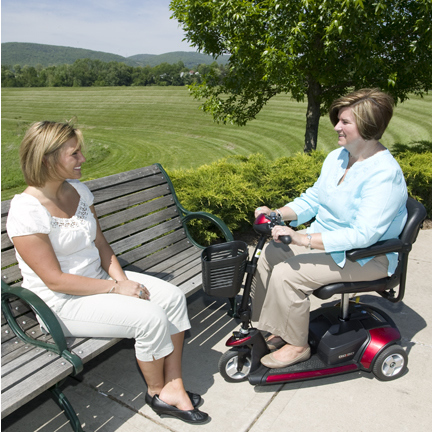 Pride Go-Go travel scooters are among the most popular mobility scooters in the world. If you know someone with a mobility scooter, but don't know what kind it is, it's probably a Go-Go. Why are Pride Mobility's Go-Go scooters so popular?

First of all, they are some of the most affordable mobility scooters on the market, and that definitely doesn't hurt in today's economy. Pride doesn't skimp on quality in order to make their scooters cheaper either. Because Pride has been a leader in the mobility industry for so long, they have been able to improve on all of the models that gave them so much success in the first place. Through the years, the value and design of the Go-Go scooter models have dramatically improved.

Travelling with a Go-Go scooter is easy because of how easy they are to disassemble, making them great for someone who is on the go. All Go-Go scooters are very simple to take apart into a few lightweight pieces. This makes it so your scooter can easily fit into your vehicle's trunk and it takes minimal effort to lift any of the pieces. When you get to your destination, assembly is very simple and can be done a just a few minutes or less!

Click Here For Our Full Selection of Pride Go-Go Scooters!


Speak With A Mobility Scooter Expert Now For Best Sale Prices On Pride Go-Go Scooters!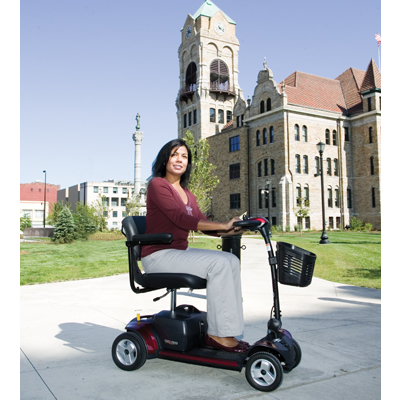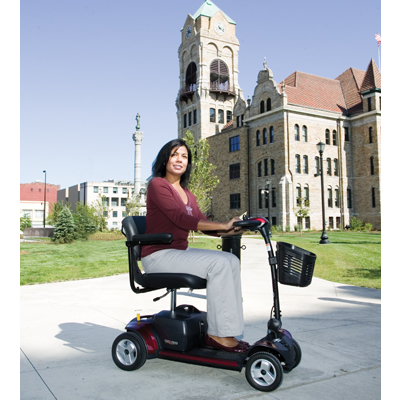 Many people may be hesitant about purchasing a mobility scooter because they don't like to idea of "driving" something around their house or inside of a building. Go-Go scooters are made for people like you! They are so easy to use pretty much anybody is able to operate one, and they are extremely easy to control.

Because Go-Go scooters come in a large range of sizes,you're able to pick out the scooter that fits your lifestyle perfectly. With 3-wheel models that start at a weight capacity of 260 pounds to a 4-wheel model with a 325 weight capacity, Go-Go scooters are usable for most people! If you require a greater weight capacity than the Go-Go models provide, check out the Victory models on our Pride Mobility Scooters page or read about them here!

A lot of people hesitate purchasing a mobility scooter just because of the fact that they never thought that they would need one, and especially never thought other people would see them in one. The truth of the mater is, more and more people are using mobility scooters every day! People are living longer and there is a growing population of baby boomers using mobility scooters. Go-Go scooters are designed to have style and personality, with different options, colors, and accessories so don't be afraid to give the Go-Go scooter a try!

Pride has always made reliable products and the Go-Go is no exception to this. These scooters are designed with the highest quality in mind and made to last. All of our scooters come with warranties, as well as the optional extended warranties, so you won't have to worry about purchasing a scooter that will give up on you!