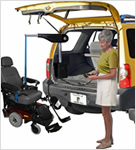 Starting at $855.00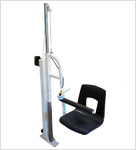 Starting at $4,295.00



Welcome to Electric Wheelchairs 101 - The Wheelchair Experts!

We are the #1 authority on electric wheelchairs and mobility scooters. It doesn't stop there though. We carry an extensive selection of scooter and wheelchair lifts for vehicles, homes, and commercial buildings. If you're shopping around for a power wheelchair, look no further. With our extensive selection of the famous Jazzy Power Chairs and innovatively designed Golden Power Chairs, we are sure to have the wheelchair for you!
Many of our customers do not require a wheelchair, but a mobility scooter is better suited for their needs. Our scooter specialists have been helping customers find the perfect mobility scooter for them for over a decade now. With our huge selection of nearly 30 different customizable travel, mid-size, and heavy duty scooters to choose from, you will be hard pressed to find one that doesn't suit you perfectly. Our mobility scooters come from the most recognizable brands such as Pride Mobility, Golden Technologies, and AmeriGlide.
One would think that Electric Wheelchairs 101 only sells wheelchairs and scooters, but we proudly offer a full line of mobility products for your home, vehicle, and business, including: adjustable beds, bath lifts, massage chairs, lift chairs and accessories, rollators, seat lifts, stair lifts, toilet seat lifts, vertical platform lifts, walk-in tubs, wheelchair lifts, wheelchair stair climbers, wheelchair and scooter trailers, and more!
Instead of shopping around for products you're unfamiliar with, call one of our mobility experts and let them do the work for you. Our experts have extensive training on all of our product lines and we back all of our products with a low price guarantee. With free shipping on most of the items we offer and the low price guarantee, you can't go wrong buying from us! Call today!